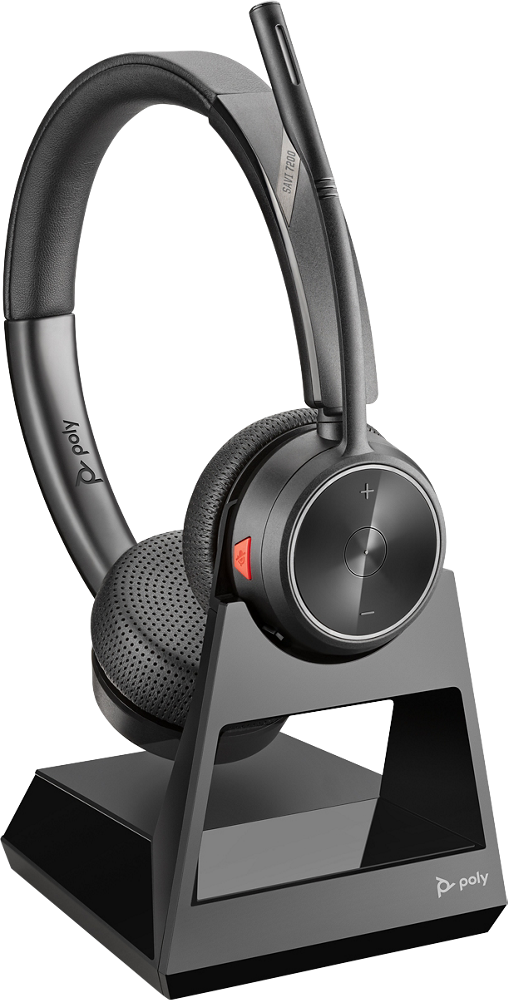 WIRELESS DECT™ HEADSET SYSTEM
Conference in up to two devices at once
Keep conversations private and hear clearly
Enjoy wireless freedom-range up to 590 feet
Choose from 3 styles: mono, stereo, convertible
Flexible take your calls Your Way
Today's enterprise and contact center professionals work on a range of devices—from PCs and Macs to mobile phones and desk phones. Savi 8200 Office Series headset bases have 3-way connectivity—computer, desk phone and mobile phone—for convenient conferencing on up to two devices at once.
People sound their best, even in noisy environments, wearing DECT™ stereo headsets with active noise canceling to block out the noise around the speaker. For sensitive conversations, where extra privacy is needed just turn up the close conversation limiting feature It's just you and your caller.
Savi 8200 Office Series headsets are always ready when needed with up to 13 hours of talk time on a single charge. The Savi 8245 office offers a hot-swappable battery for unlimited talk time. Keep on the move, multitask, and get more done. Convenient voice prompts notify of mute status, wireless range limit, and more.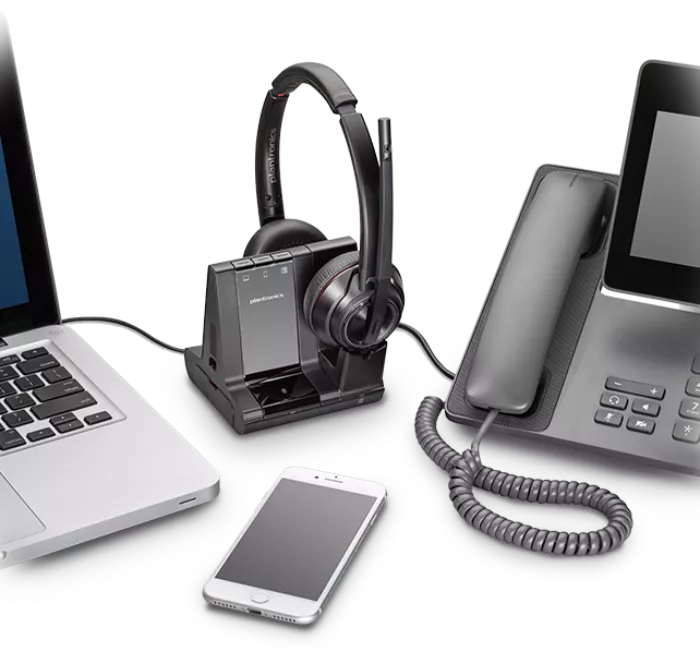 Some people like a stereo headset. Some lean towards a monaural (one ear) or ear hook. Others prefer to keep their options open. The Savi 8200 Office Series headsets are real crowd pleasers—with mono, stereo, and convertible options. For training and group collaboration, users can conference up to four headsets onto a single base.