ULTRA-SECURE WIRELESS DECT™ HEADSET SYSTEM
Critical/sensitive conversations stay safe with enhanced DECT™ security
The headset that ensures both parties hear the conversation  – Clearly
Up to 2x more density than other DECT™ headsets
Perfect choice for financial, healthcare, government, and call centers
Maximum Security, Wireless Freedom
ENSURE SENSITIVE CONVERSATIONS ARE SECURE
Armor up with Savi 7300 Office Series to keep conversations private. The ultra-secure DECT™ wireless headset is the perfect choice for anywhere sensitive conversations happen. Up to 2x better density than other DECT™ headsets, interference isn't a thing.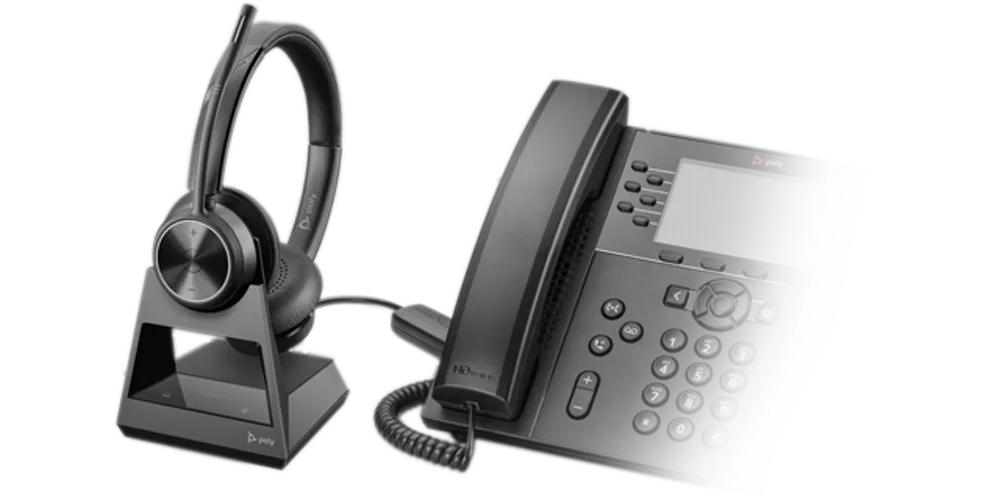 ULTRA-SECURE WIRELESS DECT™ HEADSET SYSTEM
Keep those critical conversations private with enhanced DECT™ security
Hear your caller and be heard clearly while in shared spaces –
You & your caller hear all the conversation the first time ..  and every time
Confidential
Conversations
KEEP PRIVATE CONVERSATIONS PRIVATE
No one on the call will overhear nearby conversations due to the noise-canceling microphone with enhanced Poly Acoustic Fence technology. New technology that meets the Microsoft Teams Open Office specifications, private conversations stay private.