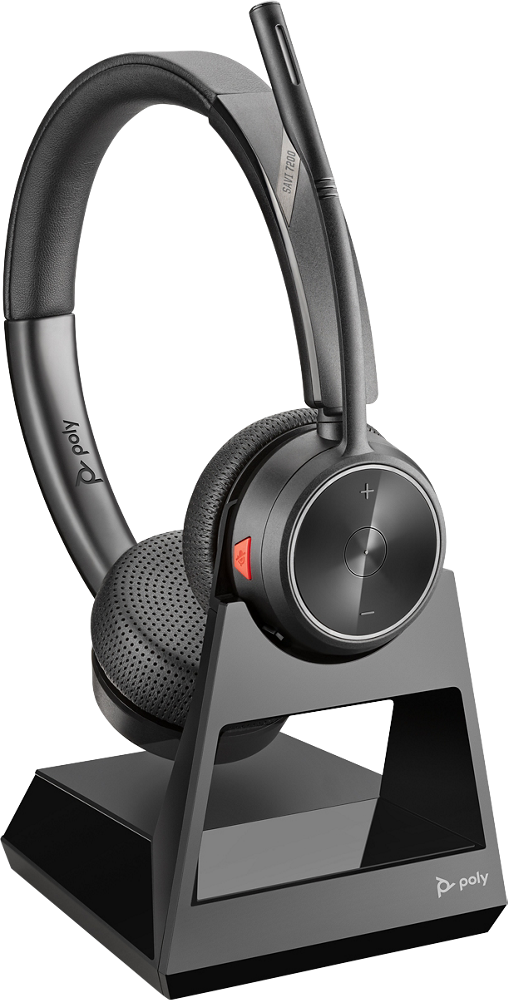 WIRELESS DECT™ HEADSET SYSTEM FOR DESK PHONES
Offers the user the convenience and freedom to move
Count on compatibility with over 800 phones
Comfort and choice of style keeps everyone happy.
Save power with auto-adjusting signal strength
Everyone enjoys the flexibility of a wireless headset. Roam confidently upto 120 m/400 ft from the headset base with up to 12 hours of talk time after each charge. Collaboration is easy, as you can conference up to four headsets on a single base.
Savi 7200 wireless headsets offer instant integration with over 800 analog and IP desk phones from industry leading makers—including the wide range of phones that Poly offers.
Optimize range, save power wireless and maximize office space with the DECT adaptive power wireless system. Adjusts wireless signal strength automatically based on distance from the headset base.