Empower your agents with all-day comfort
Make sure customers hear every word clearly
Protect your investment with proven durability
Simplify management and increase insights
THE BEST CALL FOR THE CONTACT CENTER
Your customer service teams are your best asset. Give them the featherweight headset that will keep them happy and productive all day long. Built for comfort with exceptional audio, proven durability and long-term reliability, the Plantronics EncorePro 700 USB Series works as hard as they do. Add optional Plantronics Manager Pro software for IT management at your fingertips. Take your contact center to the next level.
All-day comfort, superior audio quality and built-in control. A better experience for your teams means a better experience for customers. And that's better for business.
Designed for busy contact centers, this headset ensures people on both ends of the call can hear each other clearly—without the distractions. Precision positioning plus optimal noise cancellation.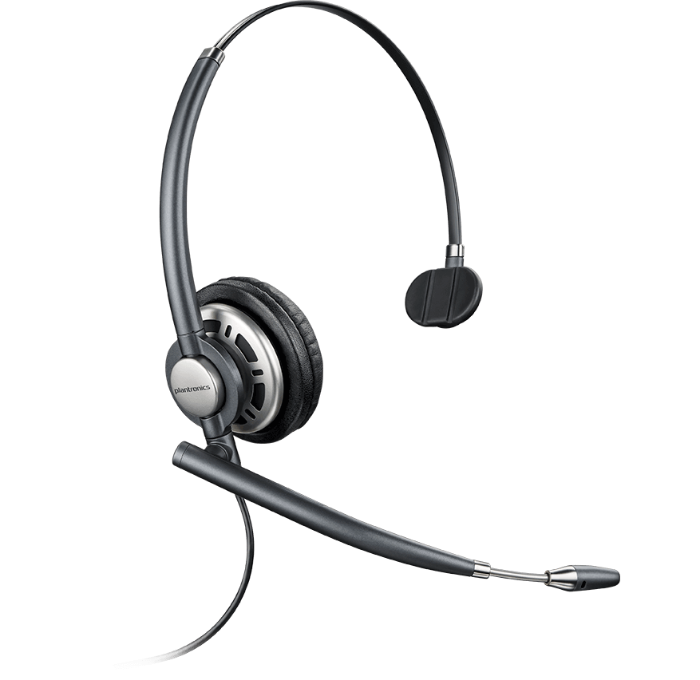 You need a headset you can count on for the long-term. The Plantronics EncorePro 700 USB Series features a reinforced, lightweight headband with proven strength and durability.
Make it easy for your IT team to monitor, manage and maintain headsets and track detailed device insights with centralized Plantronics Hub and Plantronics Manager Pro software (an additional service).