Empower teams and customers with clear conversations
Count on all-day phone comfort
Trust in reliable, proven durability
Who says you can't make everyone happy at the office? This contact center headset hits the sweet spot for great sound, comfort and reliability. All day, every day. And it helps customers get a clear, noise-free experience on the other side. Plus finance will be happy you went for a headset that isn't just budget-friendly, but packed with value. Everyone wins.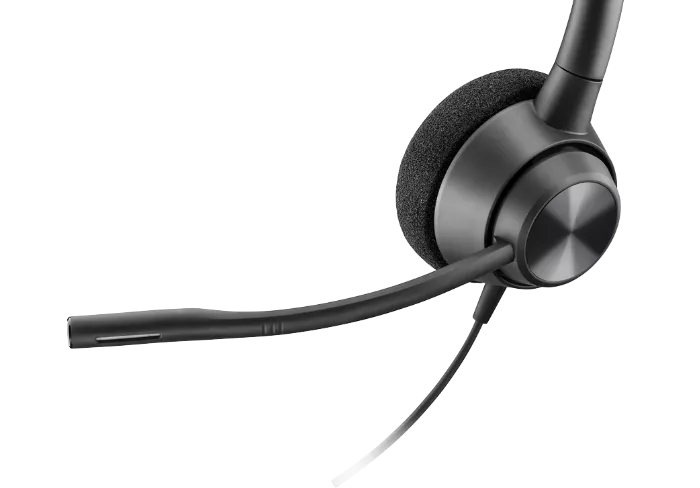 Give your teams and customers the outstanding audio you expect from Poly, with a flexible noise cancelling microphone to tune out background buzz and chatty neighbors.
Better understanding leads to better outcomes, and happier customers. That's why we use voice-optimized frequency response to make conversations clearer—and more accurate.
Make it easy for your IT team to monitor, manage and maintain headsets and track detailed device insights with centralized Plantronics Hub and Plantronics Manager Pro software (an additional service).