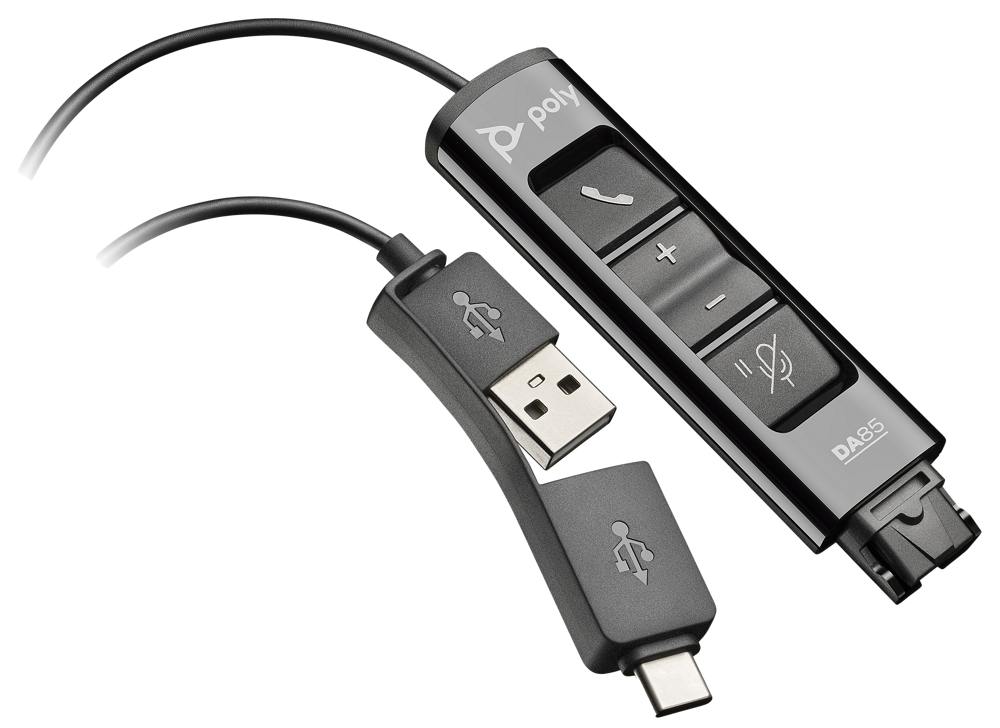 SMARTER DIGITAL ADAPTERS FOR POLY QD HEADSETS
Built-in USB-A and USB-C connectors
Full backwards compatibility for any Poly QD headset
Intelligent headset recognition
Full native Microsoft Teams experience (DA85-M only)
MAKING THE HYBRID CONTACT CENTER WORK
SMART DIGITAL HEADSET ADAPTERS THAT MAKE HOME/OFFICE WORKING A BREEZE
Want your contact center employees sounding crystal-clear from home or office? The Poly DA Series USB-A and USB-C compatible digital adapters adjust audio to each specific Poly headset, offering pro-grade call quality. You'll even get full access to everything Microsoft Teams has to offer. This level of flexibility and sheer quality could only come from Poly.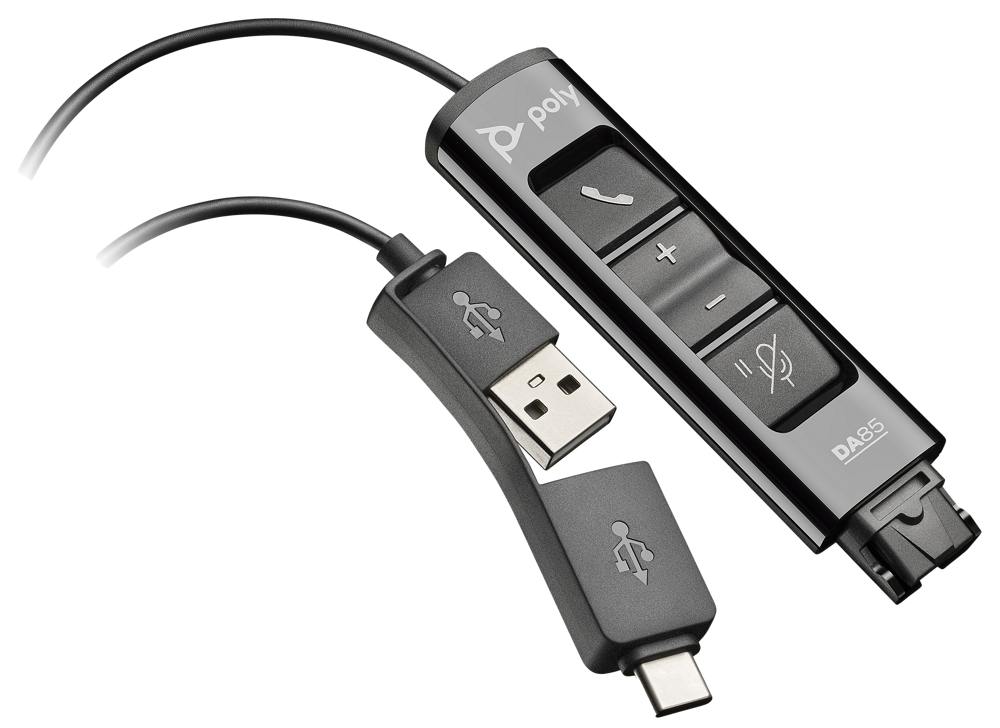 SUPPORT HYBRID WORKING WITH CONNECTION TO POLY'S NEW AND LEGACY EQUIPMENT
Preserve your investment in current and legacy tech with the Poly DA75 and DA85. Not only do these digital adapters include USB-A and USB-C access right on the cable, they're also backwards compatible with all your new and legacy Poly headsets and accessories.
GIVING YOU THE FULL, CERTIFIED MICROSOFT TEAMS EXPERIENCE
Get the most out of Teams with pro-level access and a dedicated Teams button with the Poly DA85. Bring it to front of the screen instantly to find an internal expert for rapid support on customer calls. You'll easily join internal Teams meetings and quickly access missed call, voicemail and calendar notifications.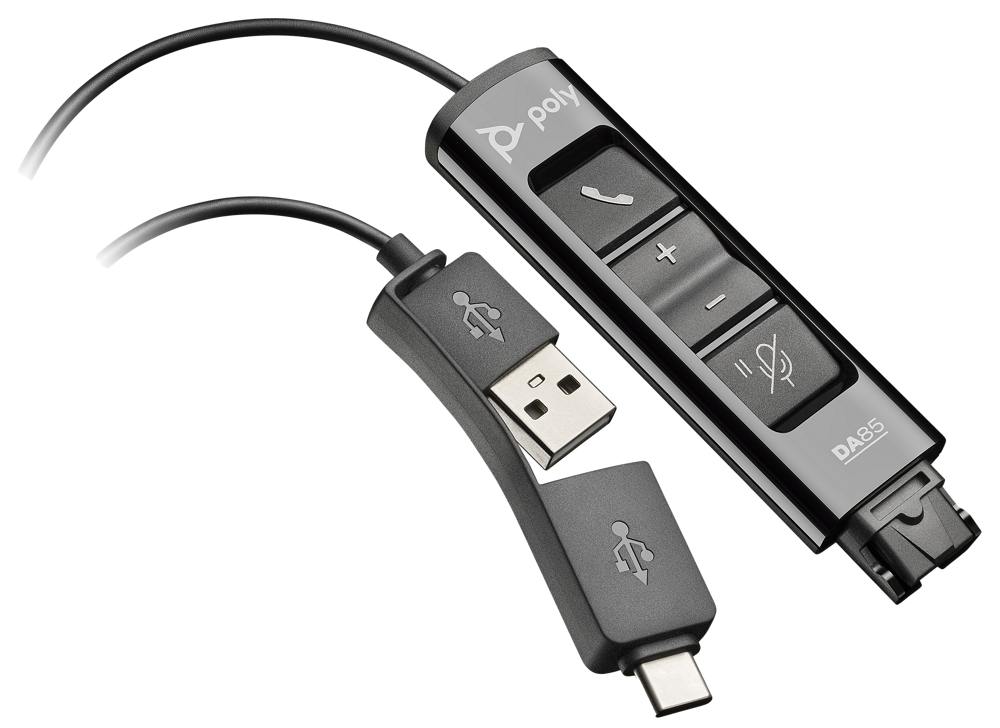 COMPLETELY OPTIMIZED: BETTER AUDIO QUALITY, DURABILITY, EVEN USER-FRIENDLINESS.
Call clarity isn't just a dream. Poly DA Series offers inteligent headset recognition that dynamically tunes audio performance to your headset. Stay distraction free with the DA75 or utilize clearly-displayed recessed hold or call answer buttons on the DA85. Also offers a useful single audio/video hold button.